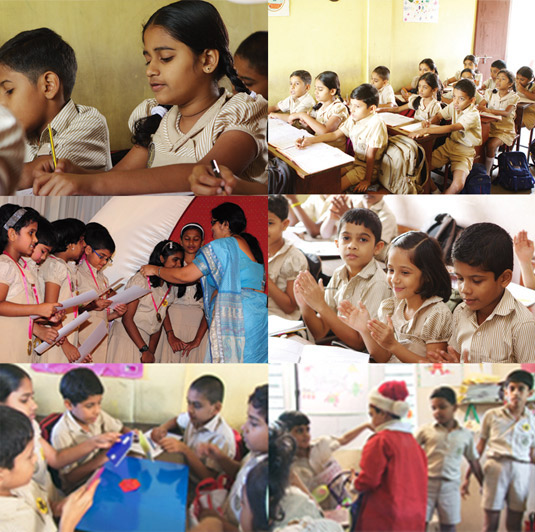 Academics
Academics at Brightland Discovery School has been carefully crafted by the founder, Ms Usha Venkatesh to equip the student with an all round development. The curriculum is a right mix of academics, creativity and character building which equips the child to cope with challenges in the real world.
The founder believes that it is important to enhance the thinking skills of the child right from the young age and so to cultivate these skills, the subjects are taught with hands on experience and interactive sessions. This also makes learning enjoyable and brings the best out of the children.
The child needs to pick up new languages with an interest towards it. At Brightland Discovery School, our first focus is to build a strong understanding of the mother tongue. We believe that the child can express the best in his mother tongue and a strong grip of that language will keep his freedom of expression intact.
English being the universal language is taught so that the child can integrate himself easily with the Global community. The National Language, Hindi is also given importance to imbibe patriotic feelings at a young age.